Covering the Nations
with the Gospel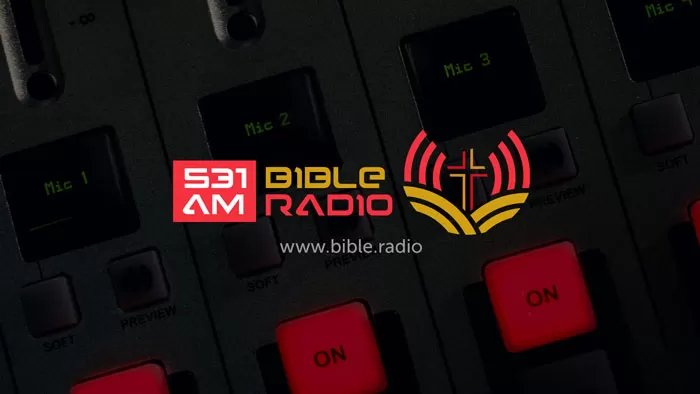 DZBR 531 AM Bible Radio is a volunteer-driven Christian Radio Station in Metro Manila, Philippines, airing the latest Gospel songs and the latest Christian Music (also the classics), talk shows, Bible verses and passages. We aim to spread the good news of the Gospel to all nations through various radio programs with Bible-based principles at its core. 
"In our teenage years, we wander and wonder where our DESTEENED NATION could be (pun intended). But in this journey called life, our Heavenly Father has given us a map, the Bible, to follow wherever He leads. Join these exceptional teenagers every Friday at 10AM and Saturday & Sunday at 2PM as they share to us God's goodness in their lives." 
Has this station been a blessing to you?
Take part in this great cause of covering the nations with the Gospel by clicking the "Give" button.
"God bless po, Bible Radio. Salamat po! Pagpalain kayo ng Panginoon kasi isa kayo sa mga ginamit ni Lord para sa aming Udtohan family."
– Annabelle, from Cavite, desired to be water baptized with her entire family. She said through Bible Radio, she knew she needed to recommit her life to God. Her husband then accepted Jesus as his personal Lord and Saviour through one of the programs in Bible Radio.
Last March 16, 2021, Annabelle, together with her husband and 3 children, got water baptized at Cathedral of Praise South Campus. Annabelle saw changes in their life as a family especially in the life of her husband, Narciso. That night, after they followed Jesus by being water baptized, the family immediately felt the blessings of the Lord upon their lives. Narciso, a fisherman, experienced the Bible come to life. He went out to catch some fish and had a great catch. They are so overwhelmed with God's goodness and they are very excited to join an online bible study group.